GOAT is an unconference (days 1 – 3), where the schedule and activities are determined on site by participants, following the groups unique mix and interests.  We roughly following GOSH's Community Events Framework –> https://openhardware.science/gosh-community-events-framework/.
GOAT 2022 also has a Team Days (days 4 – 5), which is an opportunity for organizations to use the conference to organize too.  Organizations can use time during the Team Day to have a retreat, brainstorm with the community, do design or feature reviews, or whatever else they want!  Learn more here.
Link to the Methods Zine by Ankita Raturi and Prateek Mondan.
Program Details
See more here: https://docs.google.com/spreadsheets/d/1I_XOL5Vo3BwWeEYYDUVNaMZSg2poeXtVlgfjtZbXkWc/edit?usp=sharing
Find notes after each session: https://forum.goatech.org/c/open-ag-technology/goat2022/29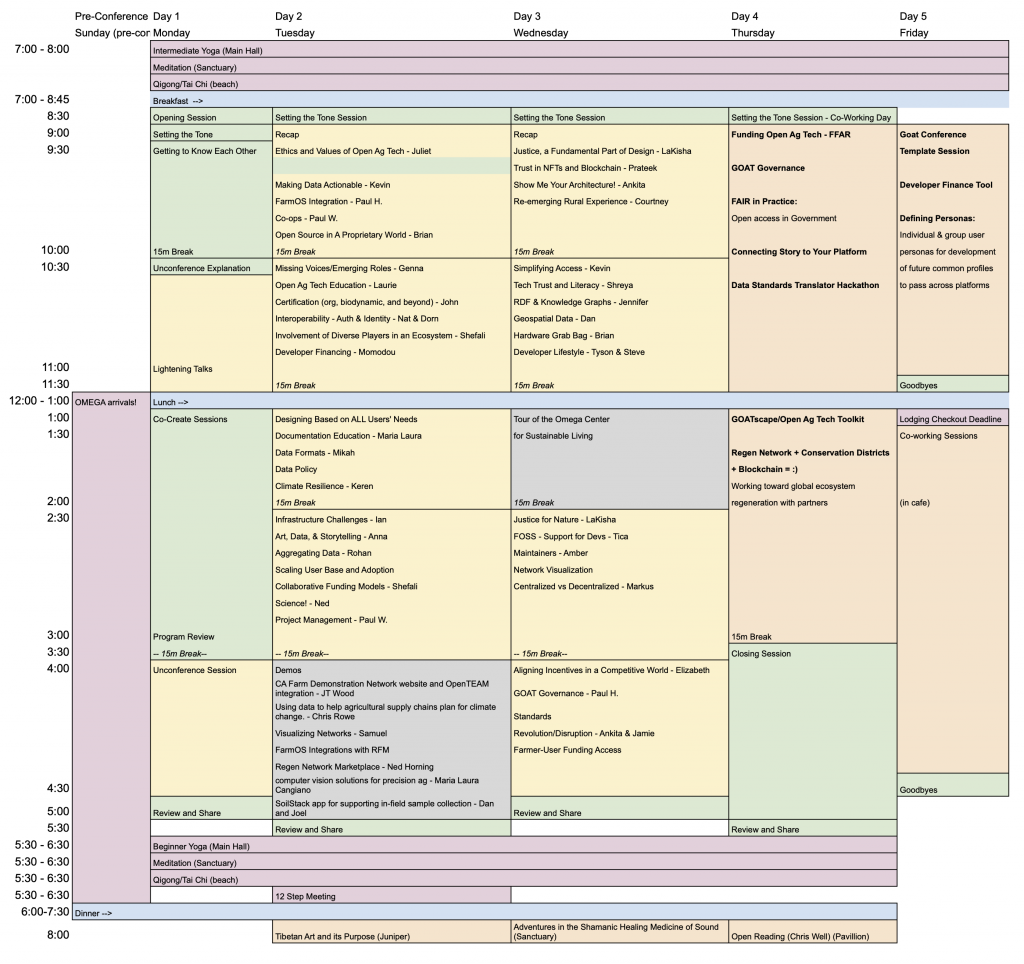 Late Night Worksessions
Ad hoc sessions coalesced in the café Tuesday evening outside the formal schedule! There was a Decision Support Tool for Decision Support Tools planning group and a Co-op and Mutuals discussion group.
Artifacts
To find photos, additional documentation, files, and other fun stuff, check out the GOAT2022-Public folder: https://drive.google.com/drive/folders/1UQz7zQ61WfBmQuX0W-OcxEl9vGKuopNo