Mission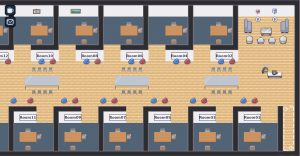 The goal of a Hack@Organic is to bring together a multidisciplinary cohort of researchers, designers, developers, and agricultural practitioners to develop equitable, open source technical infrastructure that enables research, adoption, and evaluation of organic agricultural practices.
When: Feb 24-26, 2022
Where: Virtual on the Workadventu.re platform. Get familiar with Workadventu.re in our FAQ.
Background
The Gathering for Open Ag Tech (GOAT) is an ad-hoc gathering of technologists and agriculturalists to collaborate, and create a vision for a fully open agricultural future. GOAT members endeavor to support ag-related organizations (including ARS) trying to solve technical problems while keeping it free and open.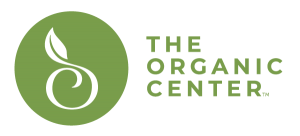 The Organic Center's mission is non-profit research and education organization, that aims"to conduct and convene credible, evidence-based science on the environmental and health effects of organic food and farming and communicate the findings to the public".  They seek to empower people with scientific information on organic food and agriculture.
Collaborations like these are a democratic way to shape the tools that shape us all. With Hack@Organic, we will be growing our collective capacity to build the technologies and relationships needed to care for our communities in the critical years to come.
Program
View the GOAT: Hack@Organic Agenda here!
How GOAT:Hack Works
Registration
Registration is open. You'll receive an invitation with specific event details, including the link to workadventu.re.
For more information contact:
Pre-GOAT:Hack
Sign up for the GOAT Forum and post your project and recruit more team members there. If you're looking for a project to join, this is where you'll find them!
Coordinate with your project partners before you turn up. Set a scope that can be completed in 3 days, identify a potential technology stack. You'll be adding this information to the hackathon repository on the first day.
Identify other skill sets needed on your team so you can recruit last-minute team members on the first day of the hackathon.
Identify work blocks for your team before and/or after the organized hackathon hours (9am-2pm PT).
@GOAT:Hack
Show up and hack away! The organized hackathon hours are 9am-2pm PT.
Ensure you are hacking in accordance with our code of conduct.
Attend the Setting the Tone! We have a very special guest to get us in the right mindset.
Present to the community.
Incorporate mentor feedback.
We're encouraging folks on the Eastern coast or early risers to meet in WorkAdventu.re from 6-9am PT, and folks on the Western coast or night owls to meet in WorkAdventu.re from 2-5pm PT.
Post-GOAT:Hack
Make a plan to continue work with your project partners.
WorkAdventu.re is free to use, so you can create a world and workspace specifically for your team post-hackathon.
Go home happy and accomplished!
FAQ
How can I participate?
Sign up to attend here, describing your interest in agriculture and technology. After that follow the pre-conference instructions on this page.
What is the expected time commitment?
You get what you put in. A compelling project will require commitment from all team members, so be prepared to spend most of your work day working on your project.
Is this mostly hardware, software, or what?
All of the above, but primarily leaning toward the development of information tools. So everything from: new sensors for on-farm data collection, new ways to visualization resource flows, mechanisms to handle data interoperability, to ways to connect existing open source software to support sustainable agricultural practices.
How do teams work?
You should come with an idea and a team (one or many), but it's completely ok to switch teams, adjust teams, or even adjust whole ideas once you get here. This is a outcome-focused hackathon – we care only that we make the most compelling stuff for the open-agriculture technology community we possibly can! Here is an example hackathon group formation:
Problem owner and/or domain expert
Designer and/or architect
A couple of developers across the stack
Maybe a document writers /slide maker / coordinator 
Where do I find out about potential team projects?
We're asking people with potential project ideas to post their ideas on this GOAT forum post (link is external) so that everyone can start thinking about what teams they'd like to join, and have conversations ahead of time about the ideas. You can also look at the pitch sign-up sheet to see all the titles of projects that will be pitched.
I don't code — what about me?
It completely depends on your project. The goal here is to create something compelling to the community. It is entirely possible to create a compelling data schema, or build out a compelling front-end design for a common application. While coding certainly helps, it is not required. Though, as stated before, you do need to have an idea coming in!
What if I don't have a team?
If you want to come but don't have a team or an idea, you are still welcome to register! You will either join an existing team or form a new one with others, we will help facilitate.
How do I get there – to Work Adventu.re?
We'll be using Work Adventu.re for the event, a fun (and simple) platform to hang out and work that kind of looks and feels like you're in a 90's video game. Here are some tips for using Work Adventure, although it's pretty intuitive and you'll probably figure it out on your own within a few minutes:
When you join you'll be assigned a random avatar. You can modify your avatar (and even add a pet) by clicking the coffee cup symbol in the upper left- hand side of the screen.
Use the arrows to move your avatar around the virtual world.
Access the settings on the upper left-hand side of your screen by clicking the coffee cup (this is also where you can edit your avatar), and click on the envelope icon to chat with people you are near.
When you walk near someone, a video chat will open with them and you can talk directly to one another.
If you enter a room, you'll automatically be entered into a group video chat with everyone in the room. You can control your speaker/video camera and access the chat in the lower right-hand side of the screen.
If you walk near the computer, an info box will automatically pop up on your screen and you can learn more about Work Adventure.
You'll need to register to get the log-in link.